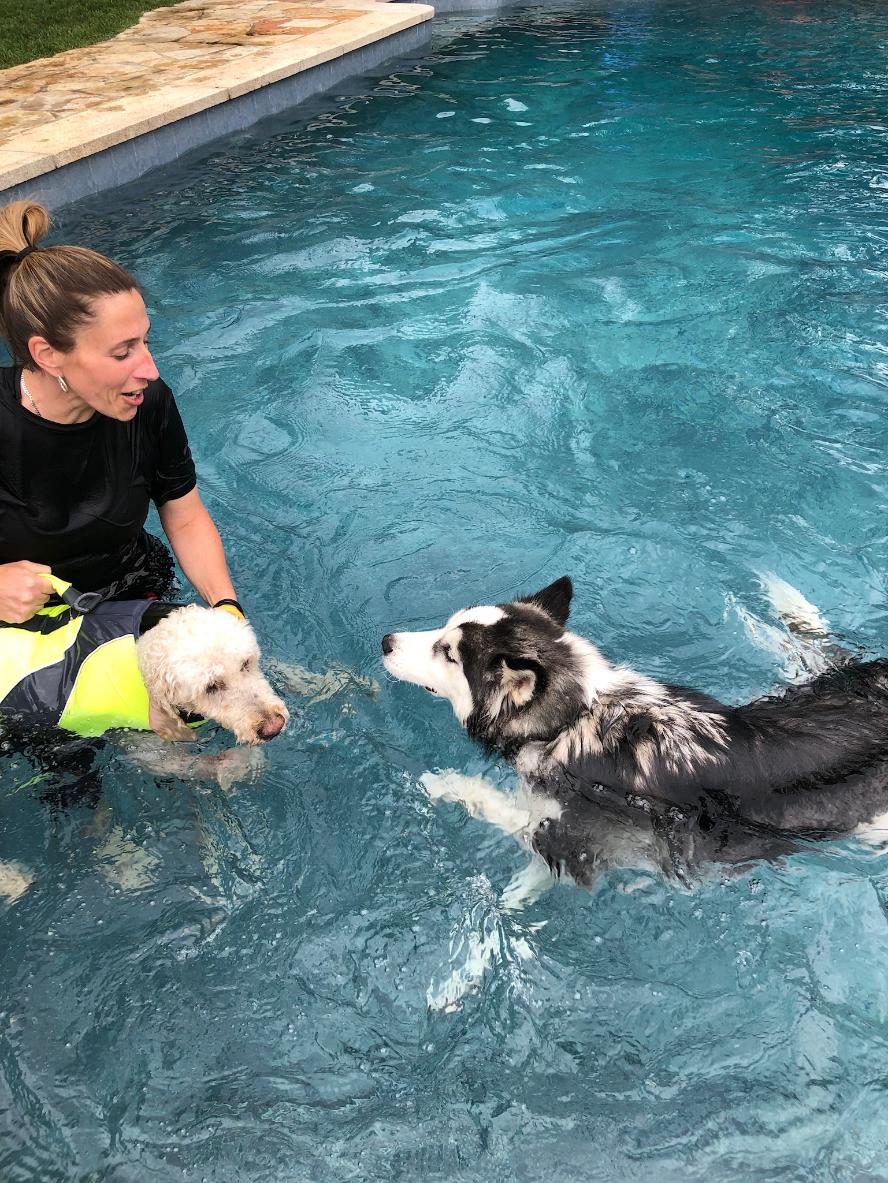 NEW AND EXCITING:

So often, our behavior training brings us in contact with dogs who have some physical disabilities, injuries, or age-related pain. It not only created challenges for our behavior plans, it also negatively impacted the quality of the dog's life.....so we worked on finding truly wonderful modalities that we could be involved in and bring them to our canine clients. The results have blown us away and we have seen dogs who have previously lived with daily pain, not been able to take walks, or play with other dogs transform their lives with this regular and targeted physical therapy.
We are thrilled to be collaborating with a K-9 swim therapy and Kim Dudek who brings decades of canine rehabilitation expertise to our Dogsmiles clients.
Private swim lesson, with life vest and heated pool with steps in and out
Laser Therapy
Magnet Therapy
Balance Balls and Kinesthetic training.
Please contact us for more info!